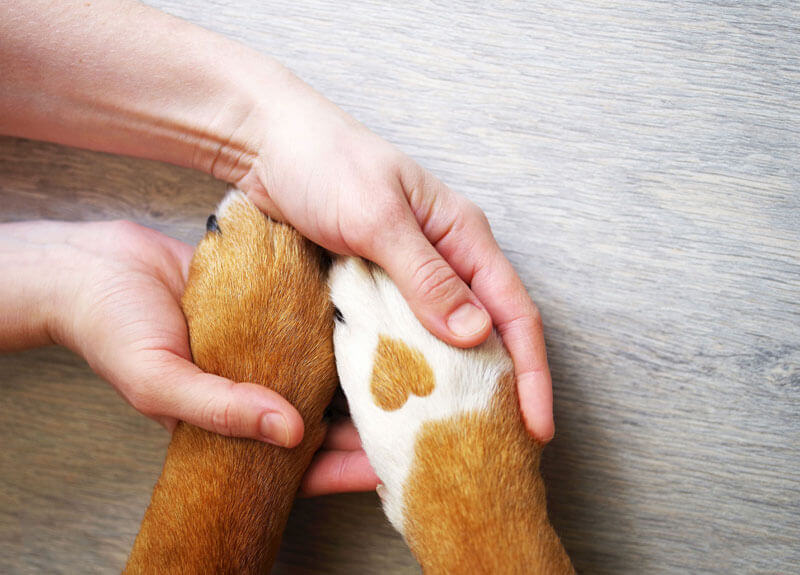 Ark Animal Hospital offers acupuncture therapy for pets as part of our commitment to providing exceptional and personalized care. Acupuncture is a therapeutic treatment that has been used for thousands of years to manage both acute and chronic medical conditions in animals, and it is often used as an integrative and complementary supplement to traditional veterinary care.
How does Acupuncture Work?
Acupuncture therapy can help you manage your pet's health and overall quality of life. Similar to acupuncture for humans, the treatment involves inserting fine needles into the skin at specific pressure points to heal both mind and body. The stimulation of key nerves in the body releases natural endorphins, which reduce pain and inflammation, and improves blood circulation and oxygen levels. Acupuncture also helps to calm your pet's nervous system via neuromodulation and encourages the body to heal itself naturally.
At Ark Animal Hospital, we use acupuncture to treat the following conditions:
Chronic pain from arthritis or disc disease
Neurologic conditions—seizures and nerve paralysis
Behavioral problems—compulsive licking and anxiety
Kidney failure
Hormonal diseases—diabetes, incontinence, or thyroid issues
Skin problems—severe allergies, chronic ear infections, retained shed in reptiles, and feather picking in birds
Cancer-related conditions and illness
Gastrointestinal problems—Irritable Bowel Syndrome (IBS), constipation, incontinence, anorexia, or GI stasis in rabbits and guinea pigs
Respiratory issues—asthma, bronchitis, or sinusitis
What are Acupuncture Sessions Like?
Acupuncture sessions last between 10–40 minutes. The total number of sessions your pet needs depends on their overall health status. Typically, our pet patients receive treatment once or twice a week. Our clients typically notice a positive response by the third appointment. Most pets require maintenance sessions once to twice a month thereafter.
Acupuncture doesn't have any significant side effects and the procedure is often relaxing for pets, some even fall asleep during the session. If you have any questions about acupuncture and how it can help your pet feel better, Dr. Speak is happy to discuss the therapeutic benefits of the treatment with you.
*Please note that acupuncture is only available at our Chalfont location. To learn more about pet acupuncture at Ark Animal Hospital, please contact us today.