In-House Veterinary Diagnostics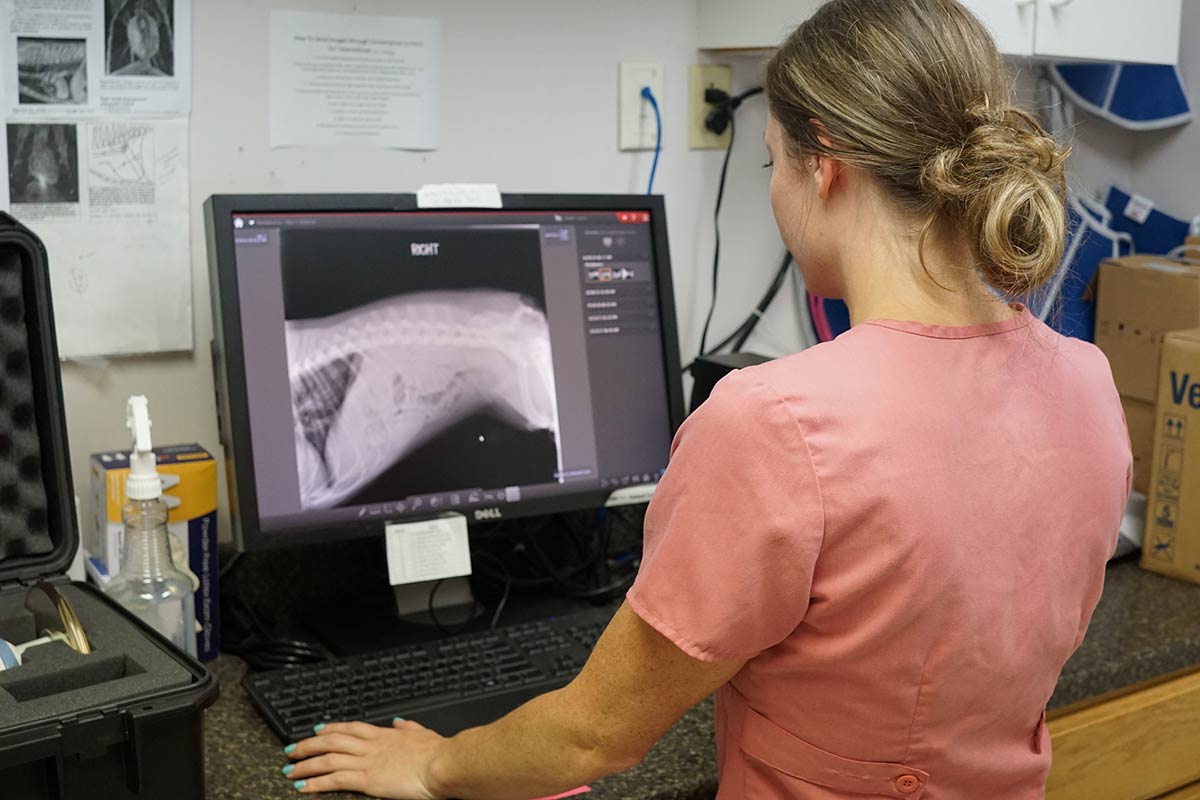 Ark Animal Hospital is a family-owned practice with a team of veterinary professionals dedicated to providing excellent service to all members of our pet family. Our clinic is fully equipped with advanced diagnostic equipment and technology, and we manage an in-house laboratory which allows us to provide rapid diagnostics and customized treatment plans to help your pet feel better fast.
Digital X-Rays
Ark Animal Hospital uses digital x-ray images to get an enhanced look at your pet's internal health. Our doctors use digital x-rays to diagnose medical conditions that may affect your pet's heart, lungs, stomach, bones, or reproductive and urinary systems. We use digital dental x-rays during dental exams. We process x-ray images in our in-house lab for fast and efficient service.
Ultrasound
Ultrasound is a painless, non-invasive imaging technique that is helpful in identifying specific health conditions in pets. Ultrasound technology uses sound waves to create detailed images of your pet's internal organs for analysis and evaluation. Abdominal ultrasounds are especially helpful in determining if your pet is pregnant, and they can also reveal kidney stones, urinary tract infections, tumors, and internal obstructions.
Lab Tests & Bloodwork
Ark Animal Hospital offers a variety of lab tests and bloodwork to make sure your pet is as healthy as possible. We provide heartworm testing and intestinal parasite screening (fecals) as part of our Wellness and Preventive Care services, and also use urinalysis to check for evidence of urinary tract infections. Our in-house blood work diagnostics give our doctors a complete overview of your pet's bodily functions so we can monitor any changes in your pet's general health.
Our in-house bloodwork and diagnostics allow you to get results while you wait. To learn more about Ark Animal Hospital in-house diagnostic services or schedule your next appointment please contact us today.