Comprehensive Pet Wellness & Preventive Care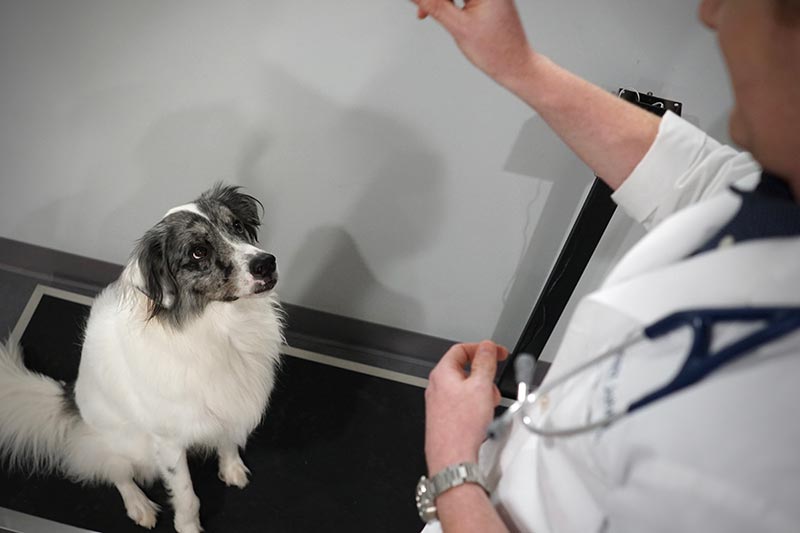 At Ark Animal Hospital, our top priority is to provide excellent health care for your pet. We are a family-owned practice that is dedicated to serving our pet community, and we offer a wide range of wellness and preventive care services to make sure your pet stays happy and healthy.
Consistent veterinary care is a key component of good health and our team caters to cats, dogs, rabbits, birds, pocket pets, and exotic animals. We know that our favorite friends age much faster than we do and they are also experts at hiding pain or illness. That's why we recommend a visit to the Ark every 6 months so our doctors can provide personalized care and treatment to keep them in the best of health.
Our wellness and preventive care services include the following:
Complete nose-to-tail physical exam.
Vaccinations—We provide core vaccines tailored to environmental and lifestyle needs, as well as non-core vaccines for pets with unique medical conditions.
Preventives—We advise using preventives year round to keep your pet safe from external and internal parasites.
Dental check up—We offer full-service dentistry care.
Blood work—at least once a year is recommended.
Nutrition counseling
Weight and mobility management
Puppies and Kittens
Puppies and kittens are always welcome at Ark Animal Hospital. It's important to get your newest family member on the right track to health quickly, so please bring your new pet in for an initial wellness visit as soon as possible.
Puppies and kittens require a series of vaccinations to provide optimal protection against disease early on, and our experienced team can answer all your questions regarding food and nutrition as well as what to expect in terms of growth and behavior/house training.
Senior Pets
At Ark Animal Hospital, senior pets get extra love and attention. Aging animals often have special needs, and we suggest wellness checks at least twice a year for a full physical exam in addition to senior blood work and diagnostics. Please let us know if your pet is experiencing behavioral changes or mobility issues. We are here to help you do what is best for your family member.
Ark Animal Hospital also offers DNA testing for identifying dog breeds, microchip ID services, and health certificates for international and domestic travel. In addition, our online pharmacy offers convenient prescription and refill options.
To learn more about our wellness and preventive care services, please contact us today.